Dr Thao Nguyen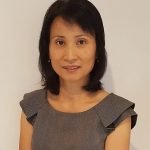 MBBS (Melb) FRACGP Grad. Cert. Medical Acupuncture (Monash) FAMAC 
Dr Thao Nguyen graduated from the University of Melbourne in 1998. She obtained her General Practice Fellowship in 2004 in Victoria and has been working in the Sunshine Coast since 2010. Dr Thao is fascinated about the effectiveness of acupuncture in treating many acute and chronic ailments as well as its wonderful effect on optimising one's good health. Dr Thao Nguyen has been practising Medical Acupuncture since 2009 and she obtained her Fellowship with Australia Medical Acupuncture College in 2021. Dr Thao Nguyen enjoys all aspects of General Practice including paediatrics, women's health, minor surgeries and geriatric medicine.
Dr Peter de Wet
BSc, MBBS, FRACGP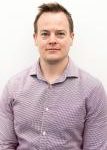 Dr Peter de Wet was born in South Africa and moved to Brisbane with his family when he was 8 years old. After graduating from the University of Queensland he immediately started work at the Princess Alexandra Hospital. Here he underwent his internship, residency and spent a year as an orthopaedic surgery registrar. Dr de Wet's areas of interest within general practice are sports, trauma and minor procedures.
Please note: due to limited available appointments Dr de Wet's books are currently closed and is he unable to see new patients at this time.
Dr Michael Hayes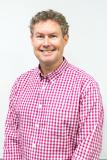 MBBS Qld (Hons), FRACGP
Dr Michael Hayes has over 31 years experience in general practice and is interested in all areas of general medicine, including Geriatrics, Paediatrics, Travel Medicine and the treatment of solar keratosis and skin malignancies. Dr Hayes allocates Wednesdays to either home or Nursing Home visits or in training RACGP registrars. He has also satisfied the training requirements and holds a Fellowship of the Royal Australian College of General Practitioners and is on the Vocational Registrar of General Practitioners. Dr Hayes has attended a number of post-graduate medical courses in Skin Cancer Medicine.
Unfortunately Dr Hayes is unable to take on new patients at this time.
Dr Eranthi Hettiarachchi

MBBS, BPsycSc (Hons I), GCELead, DCH, FRACGP
Dr Eranthi studied Medicine at the University of Queensland. She has spent time working in various emergency departments throughout regional and rural Australia.
Her advanced skills is in Paediatrics and she is passionate about children's heath. Eranthi also has a background in Psychology and Executive Leadership and is currently on the board of GPRA.
Born in the Sri Lanka and growing up in the Pacific Islands, she has an interest in Travel to developing parts of the world. Dr Eranthi has a holistic approach to healthcare and believe communication is key in working with her patients. Eranthi lives with her husband and baby on the Sunshine Coast and in her spare time enjoys cooking, dancing and time at the beach.
Dr Mark Greiner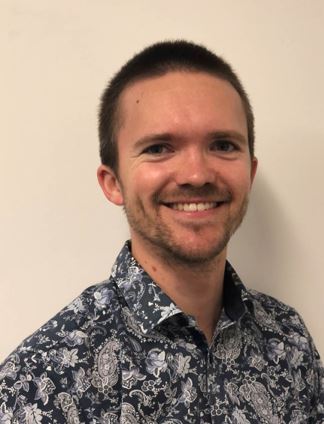 MBBS Bsc
Dr Mark Greiner is welcoming all new patients. He was born and raised in Bundaberg and then moved to Brisbane and the Gold Coast to complete his university and medical training.
Since then he has worked at various hospitals on the Sunshine Coast and completed his General Practice training at Golden Beach Medical Centre. His special interest is in all aspects of skin cancer prevention, diagnosis and treatment. He has an Advanced Certificate in Skin Cancer Medicine and an Advanced Certificate in Dermoscopy.
Dr Monica Woo

BSc, MBBS, FRACGP
Dr Monica Woo graduated from the University of Queensland Medical School. Prior to joining Golden Beach Medical Centre she worked at the Mater Hospitals in Brisbane as well as private practice in Bundaberg, before gaining her RACGP Fellowship. She enjoys balancing GP work and parenting three young children. Monica has a interest in Inflammatory Bowel Disease, as well as chronic hepatitis (B and C). Dr Woo bulk bills children 15 years and under, care plans (including mental healthcare plans), health assessments and wound dressings.
Dr Colin Rigg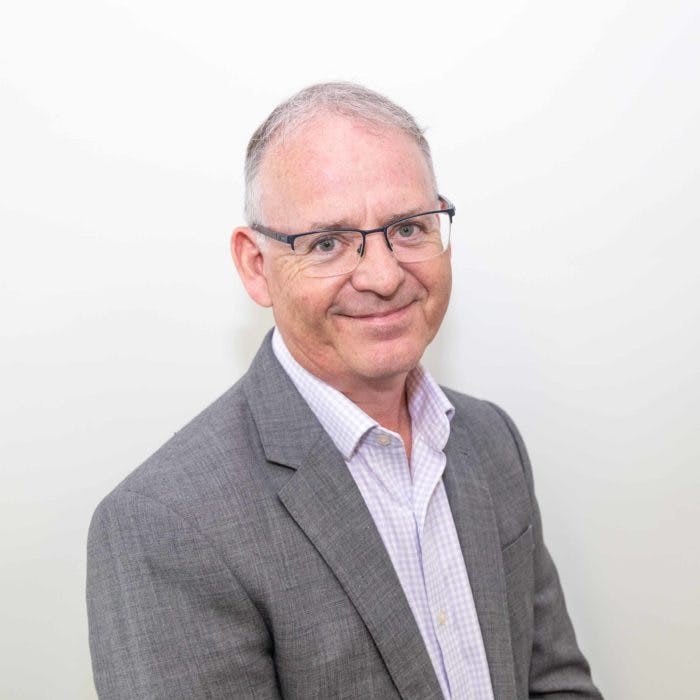 BMed.Sci B.M B.S
Dr Colin Rigg has had over 28 years experience as a General Practitioner, a large portion of that working on the Sunshine Coast. Colin has acted as a mentor for  both medical students and GP Registrars. He has an interest in Men's Health, minor skin surgery and chronic disease.  He has worked across a broad spectrum of practices, small and large. Colin is welcoming new patients.
Dr Lauren Shorthouse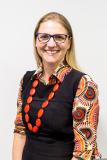 MBBS FRACGP DRANZCOG
Dr Shorthouse grew up in North Queensland, studying medicine at James Cook University and graduated in 2006. Since then she's undertaken hospital training, including diploma of obstetrics and gynaecology, and further training in paediatrics and emergency medicine. Dr Shorthouse has a special interest in women's and children's health.  Dr Shorthouse welcomes all regular and new patients. Dr Shorthouse bulk bills children 15 years and under, care plans and health assessments.
Dr Michael Cross-Pitcher
MBBS FRACGP DRANZCOG FARGP JCCA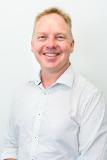 Dr Michael Cross-Pitcher has a broad experience and interest in all aspects of General Practice. He has obtained advanced qualifications in Obstetrics and Gynaecology, and thoroughly enjoys being a partner in the journey from pregnancy planning and antenatal care through to caring for the newborn. Dr Cross-Pitcher is also a qualified anaesthetist and has a keen interest in children's health as well as skin cancer assessment, prevention and excision.
Dr Lee Adamthwaite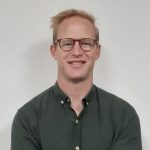 Bsc MD
Dr Lee Adamthwaite graduated from the University of Sydney in 2017. Lee has experience in palliative care and paediatrics. Prior to joining Golden Beach Medical Centre and Pelican Waters Family Doctors he trained at Royal North Shore Hospital and Prince of Wales Hospital in Sydney.
Lee was born in South Africa and grew up in Western Australia and keeps fit with surfing, yoga, and swimming. He previously worked in IT, business development, was a swim coach and involved in Surf Life Saving.
Dr Dominic Barnes
MBBS mmedSc MBA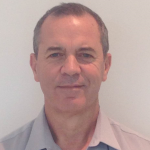 Dr Dominic Barnes studied at the University of Queensland and has been a GP for 35 years. Dominic has also had 20 years of experience working in the pharmaceutical industry in Sydney. He undertook his residency at Princess Alexandra Hospital and went on to own and manage three practices in Brisbane. Dominic provides a valuable service to residential aged care patients and will be visiting nursing homes on behalf of our practice. He enjoys gardening, bushwalking and bird watching.
Dr Sally Fry
MD BSc
Dr Sally Fry graduated from Griffith University in 2015 and gained experience working at Gold Coast University Hospital before spending time working in NSW, the ACT and Northern Queensland hospitals. Sally's areas of interest include women's health, reproductive rights, adolescent health, and all aspects of general practice. Sally enjoys surfing and spending time in nature.
Clinic Staff
| | |
| --- | --- |
| Practice Director | Gayle Jones |
| Practice Manager | Joyce Hardy |
| Nursing Staff | Hannah (Team Leader Nursing), Carmel, Genene, Jolene, Jacinta, Kay, Rachel, Ros, Tegan, Jennie, Jackie, Trin, Lee, Chelsea |
| Reception Team | Misty (Team Leader Reception), Rebekah, Genevieve, Nathan,  Heather, Lili, Annalyce, Maree, Ashleigh, Kylie, Nikoletta, Christine |
| Administration  | Sharon (Team Leader Administration), Joanne (Team Leader Pelican Waters), Tracy (Bookkeeper) |
| | |