Dr Nicholas Simon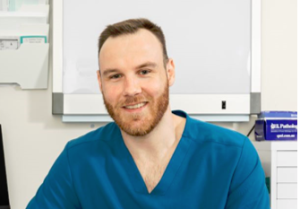 MBBS
Dr Nicholas Simon grew up on the Sunshine Coast before moving to Brisbane to study an undergraduate in Laboratory Science. He later moved to the Gold Coast to undertake medical training in 2016. Dr Simon has worked in multiple roles across the Sunshine Coast University Hospital as well as Nambour and Maleny Hospitals, prior to discovering his passion for general practice. In his spare time Dr Simon enjoys swimming at the local beaches, camping and spending time with his friends and family.
Dr Sally Fry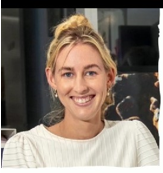 FRACGP  MD BSc
Dr Sally Fry graduated from Griffith University in 2015 working as a resident in hospitals in Queensland before completing her general practice training in 2023. Sally enjoys all areas of general practice but has a keen clinical interest in adolescent and women's health, particularly contraception and pregnancy options and has dedicated appointments every  second Tuesday afternoon at Golden Beach Medical Centre for these specific services. As a surfer and a nature lover Sally remains passionate about encouraging all to create a healthy work-life balance.
Dr Spencer Nicholson

MBChB   MRCGP   FRACGP
Dr Spencer Nicholson trained as a doctor at Leeds University in the north of England qualifying in 1988. Spencer has over 25 years' experience in General Practice and Emergency Medicine and was a senior GP in an inner city practice prior to immigrating to Australia in 2008.
Spencer is an Examiner for the Royal Australian College of General Practitioners and a GP Registrar training Supervisor.
In his spare time Spencer loves spending time with his grandchildren, enjoying a game of golf, and watching the Brisbane Broncos.
Dr Eranthi Hettiarachchi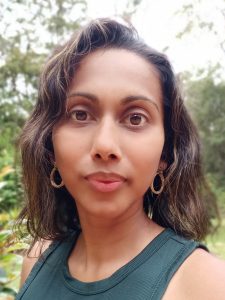 FRACGP, MBBS, BPsych (Hons I), GCELead, DCH
Dr Eranthi Hettiarachchi completed her medical studies at the University of Queensland, before working in Emergency Medicine and then settling on General Practice, completing her fellowship in 2019.
Eranthi's clinical passion is lifestyle medicine and nutrition, and is focused on using evidence-based, holistic management plans to support her patients. With a degree in Psychology and additional studies within paediatrics and child health, Eranthi particularly enjoys working with fellow healthcare providers to support their health and wellbeing, as well as the wider population.
Dr Eranthi is married with children and in her spare time enjoys cooking, social time with friends and staying active.
Dr Eranthi has limited capacity for new patients. 
Dr Jack Ng
MBBS (UNSW)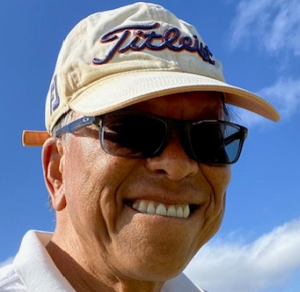 Dr Jack Ng has over 30 years experience as a GP and has recently moved to the Sunshine Coast from NSW. Dr Ng's passion is to improve the health of his patients by providing quality care. Dr Ng's interests are cardiovascular medicine, dermatology including skin cancers, geriatric medicine, anxiety and depression as well as golfing, gardening and hiking.
Dr Dominic Barnes
MBBS mmedSc MBA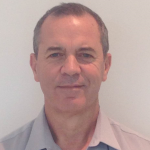 Dr Dominic Barnes studied at the University of Queensland and has been a GP for 35 years. Dominic has also had 20 years of experience working in the pharmaceutical industry in Sydney. He undertook his residency at Princess Alexandra Hospital and went on to own, and manage, three practices in Brisbane. Dominic provides a valuable service to residential aged care patients by visiting nursing homes on behalf of our practice however, Dominic does not see patients in clinic. Dominic enjoys gardening, bushwalking and bird watching.
Dr Gerry Beukes
MB ChB (Stellenbosch)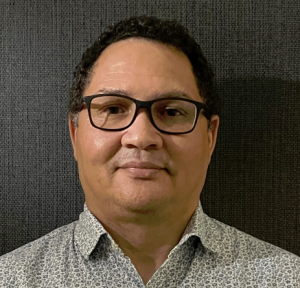 Dr Errol (Gerry) Beukes was born in Namibia and completed his bachelor's degree in medicine at the University of Stellenbosch in South Africa in 1996. He has since worked across different hospitals and practices in Namibia, South Africa, Canada, United Kingdom, and Australia. He is married and has two children. The family relocated from NSW in 2021 and now call the Sunshine Coast home. Dr Beukes enjoys all aspects of general practice and is fluent in English and Afrikaans.
Dr Mark Greiner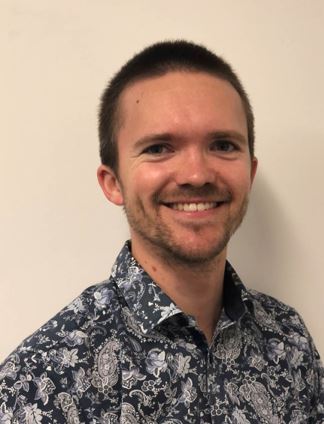 FRACGP MBBS BSc
Dr Mark Greiner grew up in Bundaberg and then moved to Brisbane and the Gold Coast to undertake university and medical school. He has worked at various hospitals on the Sunshine Coast and interstate before completing his General Practice fellowship at Golden Beach Medical Centre. He enjoys all aspects of General Practice and his special interest is in skin cancer prevention, diagnosis and treatment. He has an Advanced Certificate in Skin Cancer Medicine and a Professional Diploma in Dermoscopy.
When he is not working Dr Greiner enjoys spending time with his family, kitesurfing and visiting the beautiful beaches of the Sunshine Coast.
Dr Greiner is currently accepting new patients.
Nurse Practitioner - Mitch Gallina
MNP  BNSci
Mitch Gallina, Nurse Practitioner, is a long term Sunshine Coast local. Mitch completed his Bachelor of Nursing Science at the University of the Sunshine Coast in 2014. In 2020, he completed a Graduate Certificate in Community and Primary Health Care Nursing through the Australian College of Nursing. Mitch graduated from the University of Queensland in 2022 with a Masters of Nurse Practitioner.
Mitch has worked extensively in General Practice and Primary Health, with experience in wound management, advanced and holistic patient assessment, and the diagnosis and management of a variety of chronic and complex conditions.
Mitch welcomes all patients of Golden Beach and Pelican Waters, supporting our General Practitioners with your care.
Dr Michael Hayes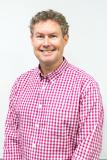 MBBS Qld (Hons), FRACGP
Dr Michael Hayes has over 34 years experience in general practice and is interested in all areas of general medicine, including Geriatrics, Paediatrics, Travel Medicine and the treatment of solar keratosis and skin malignancies. Dr Hayes allocates Wednesdays to either home or Nursing Home visits or in training RACGP registrars. He has also satisfied the training requirements and holds a Fellowship of the Royal Australian College of General Practitioners and is on the Vocational Registrar of General Practitioners. Dr Hayes has attended a number of post-graduate medical courses in Skin Cancer Medicine.
Unfortunately Dr Hayes is unable to take on new patients at this time.
Dr Peter de Wet
BSc, MBBS, FRACGP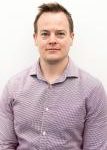 Dr Peter de Wet was born in South Africa and moved to Brisbane with his family when he was 8 years old. After graduating from the University of Queensland he immediately started work at the Princess Alexandra Hospital. Here he underwent his internship, residency and spent a year as an orthopaedic surgery registrar. Dr de Wet's areas of interest within general practice are sports trauma and minor procedures.
Unfortunately Dr de Wet is unable to take on new patients at this time.
Dr Lauren Shorthouse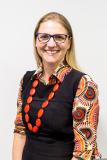 MBBS FRACGP DRANZCOG
Dr Shorthouse grew up in North Queensland, studying medicine at James Cook University graduating in 2006. Since then she's undertaken hospital training, including a diploma of obstetrics and gynaecology, and further training in paediatrics and emergency medicine. Dr Shorthouse has a special interest in women's and children's health.
Unfortunately Dr Shorthouse is unable to take on new patients at this time.
PWFD/GBMC Clinic Staff
| | |
| --- | --- |
| | |
| Practice Manager | Tracy Denham |
| Nursing Staff | Trin (Team Leader Nursing), Carmel, Genene, Jolene, Kay, Rachel, Ros, Tegan, Jennie, Chelsea, Shell, Kiara, Kiani, Brooke |
| Reception Team | Misty (Team Leader Reception), Rebekah, Genevieve, Heather, Lili, Maree, Emily, Toni, Fiona |
| Administration  | Sharon (Team Leader Administration), Tracy (Bookkeeper) |
| | |