Dr Emerson Arocena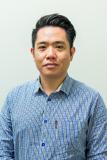 M.D.
Dr Arocena moved to Queensland in 2005 after completing his medical degree Internship in Mackay Base Hospital, North Queensland.
He has worked in several locations, some being as an RMO in Toowoomba as well as the QE2Hospital in Brisbane for 4.5 years in the emergency department.
Dr Arocena has a keen interest in Occupational medicine, paediatrics, general medicine, sports injuries, chronic disease management and travel/tropical medicine.
Dr Heidi McKenzie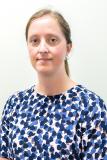 MBBS BMedSc
Dr McKenzie is a General Practice Registrar working towards her Fellowship with the Royal College of General Practitioners. She enjoys all areas of medicine but has a particular interest in Child and Adolescent Health, Women's Health as well as Mental Health.
Dr McKenzie graduated from the University of Sydney in 2010 with a Bachelor of Medicine and Bachelor of Surgery. Since graduation she has worked in a number of hospitals in various areas of medicine in both NSW and Queensland, including in many regional areas before transitioning into General Practice. Dr McKenzie is currently on maternity leave.
Dr Michael Hayes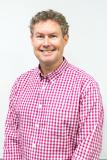 MBBS (Qld) Hons FRACGP
Dr Michael Hayes has over 20 years' experience in General Practice and is interested in all areas of general practice, including geriatrics, paediatrics, and the treatment of solar keratosis and skin malignancies. Dr Hayes allocates Wednesdays to either home or hospital visits or in training RACGP registrars.
He has also satisfied the training requirements and holds a Fellowship of the Royal Australian College of General Practitioners and is on the Vocational Registrar of General Practitioners. Dr Hayes has attended a number of post-graduate medical courses in Skin Cancer Medicine.
Unfortunately Dr Hayes is unable to take on new patients at this time.
Dr Monica Woo

MBBS B.Sc, FRACGP
Dr Monica Woo graduated from the University of Queensland Medical School and has worked in Bundaberg following resident experience at the Mater Hospital in Brisbane. Monica has a high regard for doctor-patient communication and has a background in cardiovascular and chronic disease. Dr Woo is currently consulting at Golden Beach Medical Centre.
Dr Peter de Wet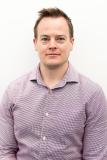 MBBS BSc
Dr Peter de Wet was born in South Africa and moved to Brisbane with his family when he was 8 years old. Dr de Wet's areas of interest within general practice are sports, trauma and minor procedures.
Dr Ryan O'Donnell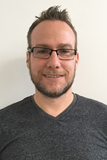 M.D.
Dr Ryan O'Donnell grew up in North Queensland. He Graduated from the University of Queensland. He has been practicing on the coast since 2012.
He is interested in all areas of general practice with particular interest in Pediatrics, Men's Health and Chronic disease.
Dr Stacie King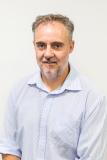 B Med Sci, MBBS
Dr King Graduated in 2006 from the University of Tasmania. Upon completion he moved to Sydney where, upon completion of his internship, he worked for a number of years as a registrar in surgery working in cardiothoracic, vascular, trauma and general surgery.
Searching for a better work-life balance, Dr King moved to Queensland to pursue a career in General practice. In addition to general practice, he worked as a senior medical officer for QLD Health in the state's north combining general medicine with his passion and skill for surgery, trained in endoscopy, and worked as a senior lecturer for James Cook University.
Despite his interest in all facets of general medicine, Dr King has obvious interest in surgical problems, but also has a deep interest in preventive medicine, nutrition, and obesity; and the implications of these on general well-being and chronic disease.
Dr Thao Nguyen
MBBS FRACGP
Dr Thao Nguyen studied medicine at The University of Melbourne

 and graduated in 1998. Dr Thao Nguyen enjoys all aspects of General Practice including paediatrics, women's health, minor surgicalprocedures and geriatrics. She also offers medicare rebatable acupuncture service.
Clinic Staff
| | |
| --- | --- |
| Nursing Staff | Helen (Nurse Manager), Kay, Genene, Carmel, Jo, Lyndsey, Maureen, Jenny, Fiona, Libby, Jodie, Em, Liz |
| Reception Team | Misty (Reception Manager), Rebekah, Jenny, Annalyce, Maddison, Genevieve, Darci, Bianca, Courtney, Kerri, Ash |
| Practice Manager | Karen Clarke |
| Administration Manager | Sharon |